GET READY!

With power through the online assessment!
Are you ready?
Start TestTrainer now for a one-time fee of only €11.99 (instead of €14.99)!
Get ready for online tests!
You have been invited by a company to take an online assessment or would simply like to prepare yourself for an online test?
Then you've come to the right place!
What is the TestTrainer?
The TestTrainer gives you the unique opportunity to complete a full online assessment with a total of six different performance procedures.
Because: What is the best preparation for an online assessment? It's simple: Try it out and take a professional online test, like the ones used by hundreds of thousands of German companies every year.
You go through the TestTrainer just as if you were taking a company's online assessment – only as training! And all for a one-time fee of 14,99 €11.99.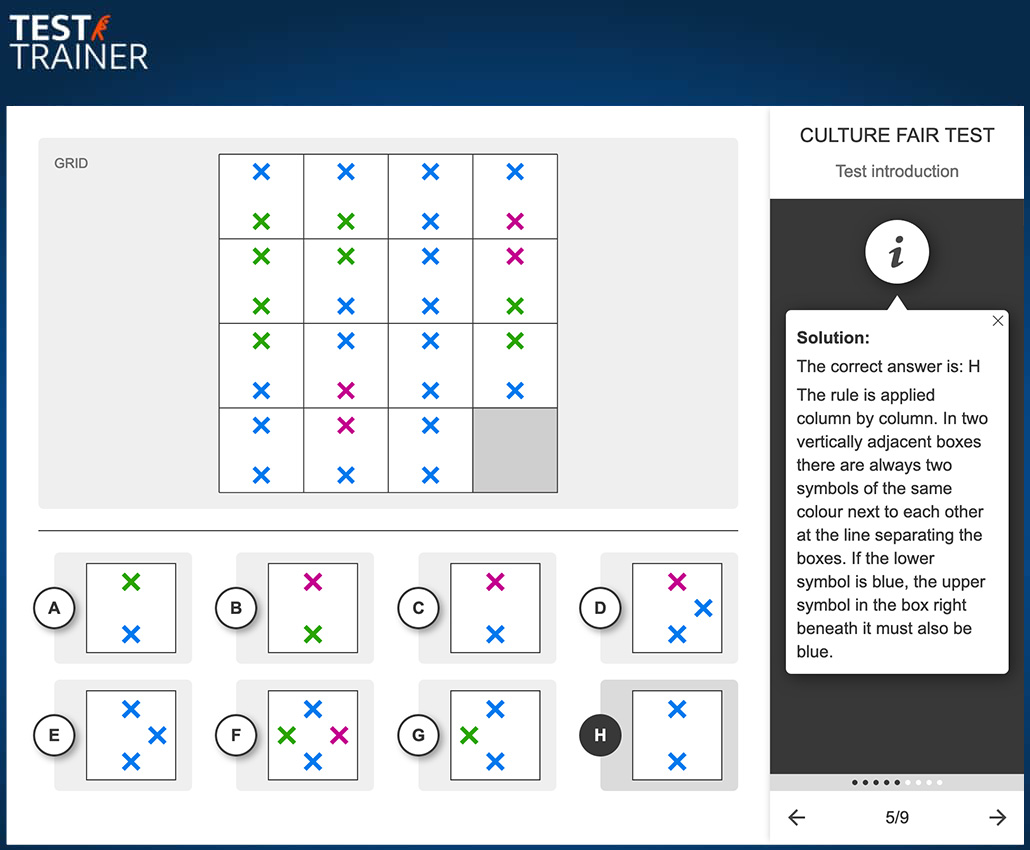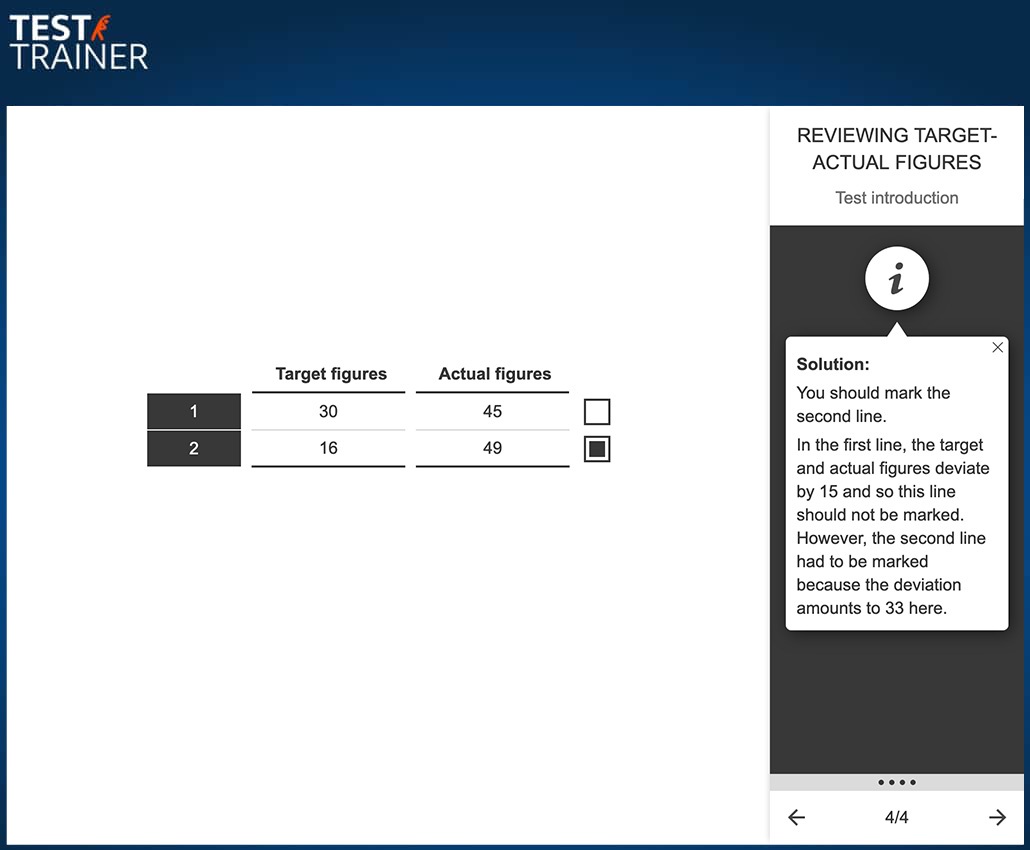 What tests do you take in the TestTrainer?
Continuation of annual figures
Culture Fair Test

General cognitive performance

Finding synonyms
Reviewing target-actual figures

Concentration & processing speed

Analysing charts

Figural inductive performance

Arithmetic operators
How does the TestTrainer help you?
The TestTrainer allows you to prepare for an online selection test from the comfort of your own home.
It takes about 60 minutes to complete the TestTrainer. What's good: In between, you will receive tips and tricks – exactly like a good trainer would do – on how you can improve and what you should pay attention to.
At the end, your personal results report will be waiting for you. In it, you will see where you might still have some areas to work on or where you are already doing really well.
Now for a one-time fee of €11.99 (instead of € 14,99 )!
No subscription, completely anonymous, from the comfort of your own home
Your advantages at a glance
Your personal result
Immediately and conveniently from home
Wide range of online tests that also appear in real selection tests
Breaks between test procedures
Scientifically sound
Hints and explanations
Tips and tricks
Just 60 minutes
Professional online recruitment test with six test procedures
TestTrainer – proudly powered by CYQUEST – The Recrutainment Company
CYQUEST has been creating online tests and online assessments for personnel, trainee and student selection for years. CYQUEST online tests are used by many well-known companies and are carried out hundreds of thousands of times each year.
With the TestTrainer, CYQUEST now offers an opportunity to practise scientifically based online tests.